Front Splash Guard Removal
Procedure

1. Prepare tools. We will need an impact screwdriver with Phillips bit, and a regular Phillips screwdriver and a regular hammer. An impact screwdriver can be found at most auto and hardware stores for under $20.
2. Carefully jack up the car and remove the front wheels and hub.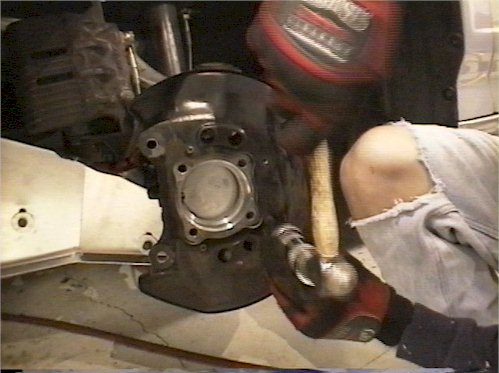 3. Use the hammer and strike the impact screwdriver to initially loosen the Phillips screws holding the splash guard on.
4. Remove the screws with the regular screwdriver and remove the splash guard.